Are you at least 18 years old?
You must be at least 18 years old to access the site!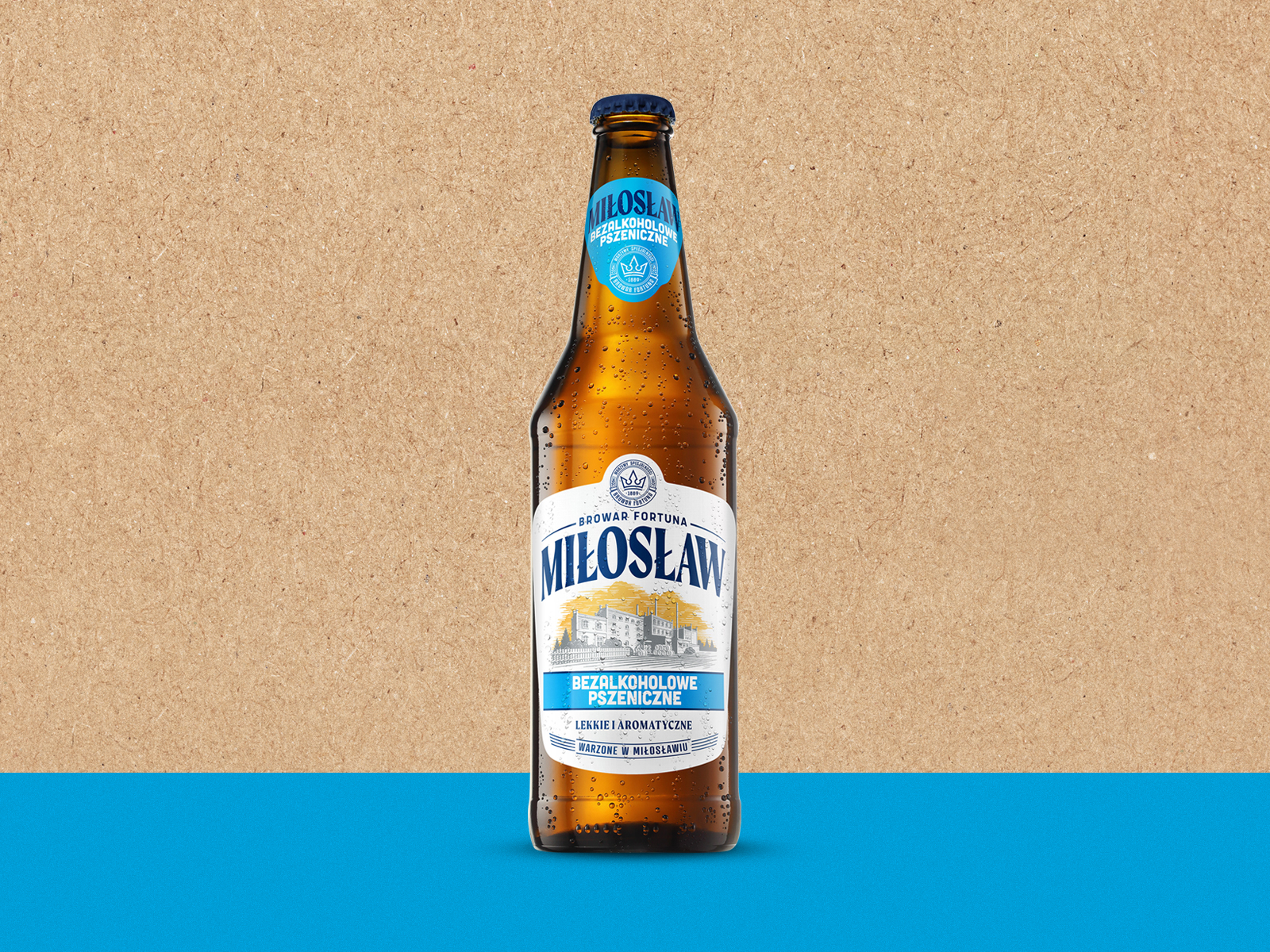 Miłosław
Miłosław Pszeniczne Bezalkoholowe
Pale, light and aromatic beer
alk.< 0,5% obj.

0.5 litra

4-6 °C

2/10

Ekstr. 7,7% wag.

Szkło
Classic Belgian wheat beer interpreted by our brewers – light, aromatic and even more refreshing. A style appreciated for its grain-citrus character and spice additives, but in a non-alcoholic version.
Ingredients: water, wheat malt, hops, natural flavor, coriander, orange peel, yeast. Nutritional values (in 100 ml): energy value 119 kJ/28 kcal, carbohydrates 6.8 g, including sugars 3.2 g, protein <0.5 g, salt 0.02 g. Contains negligible amounts of fat.