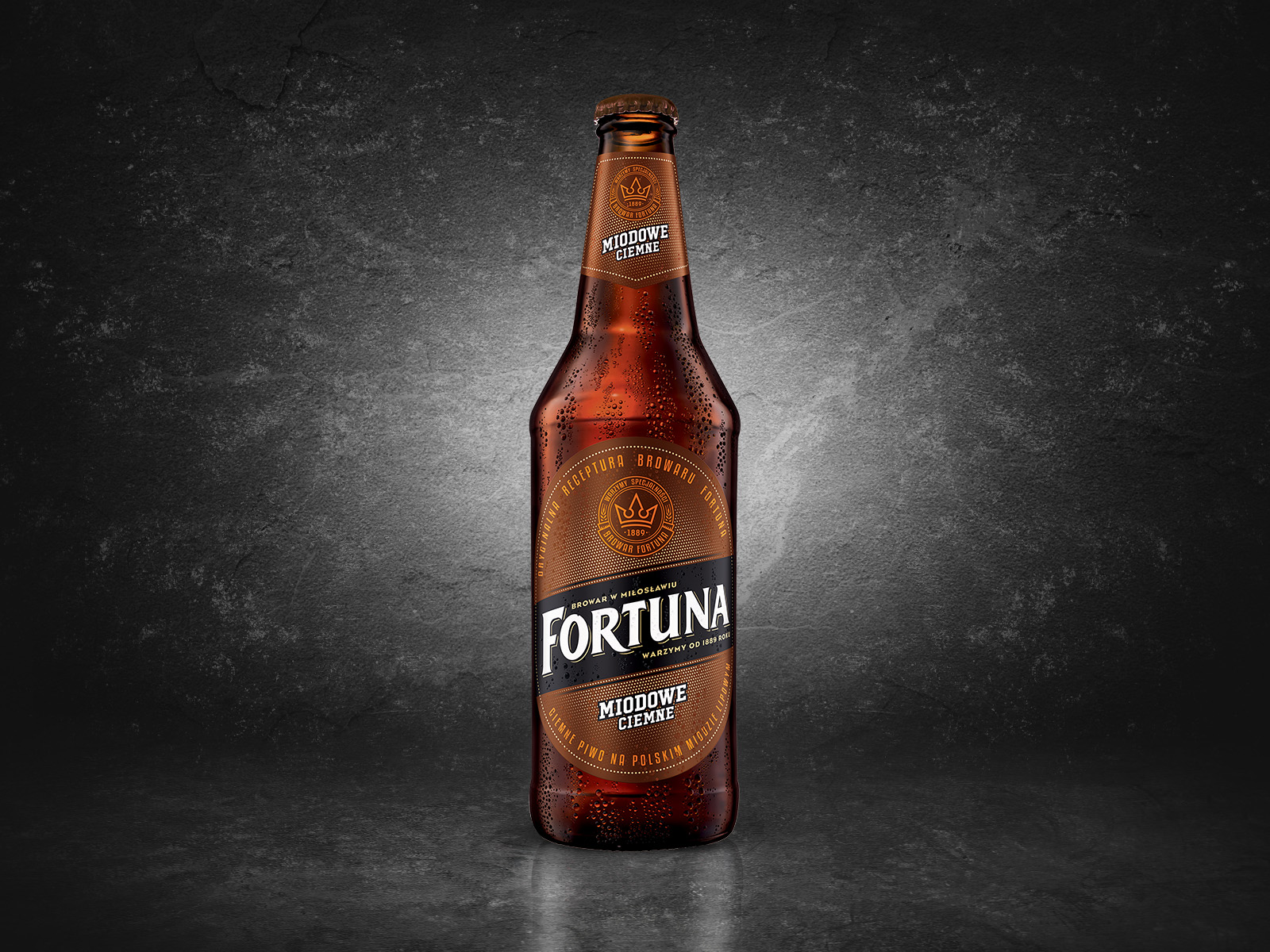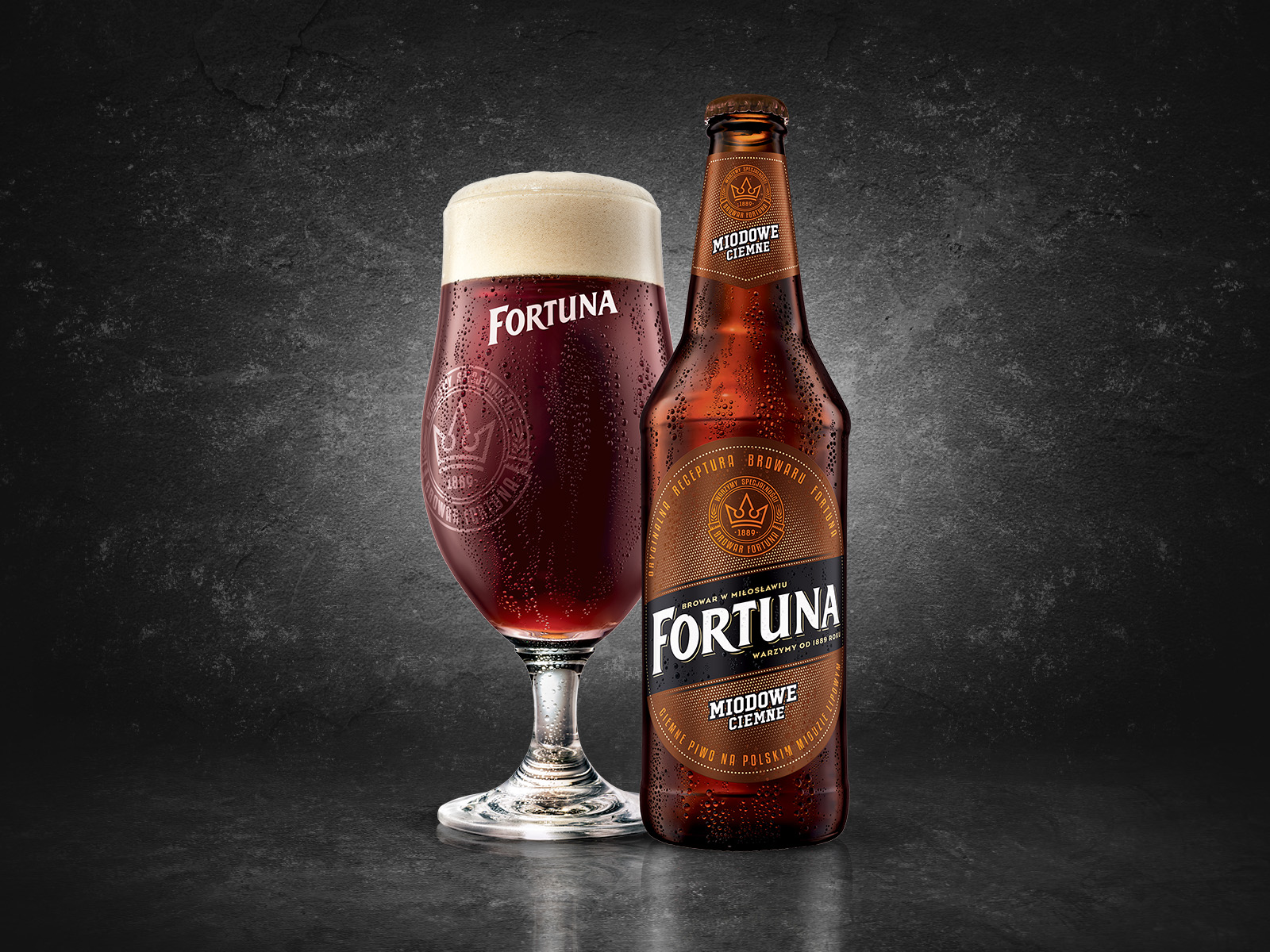 Fortuna
Miodowe Ciemne
Captivates with a wonderful aroma of lime blossoms and roasted malt
5,6% objętości

0,5 litra

5-7 °C
A bottom-, low temperature-fermenting beer. As with many dark beers, it lingers for a long time. The recipe includes roasted caramel malt and bee honey.
This beer's aroma is a combination of the sweetness of linden honey and roasted dark malts, accompanied by aptly adjusted hop bitterness.
Bottom-fermenting dark beer with an addition of honey. Pasteurised.
The turbidity and sediment are natural characteristics of the product.
Ingredients: Water, barley malt: Pilsner and roasted, wheat, natural (linden)honey 4%, hops, natural honey flavour, yeast.