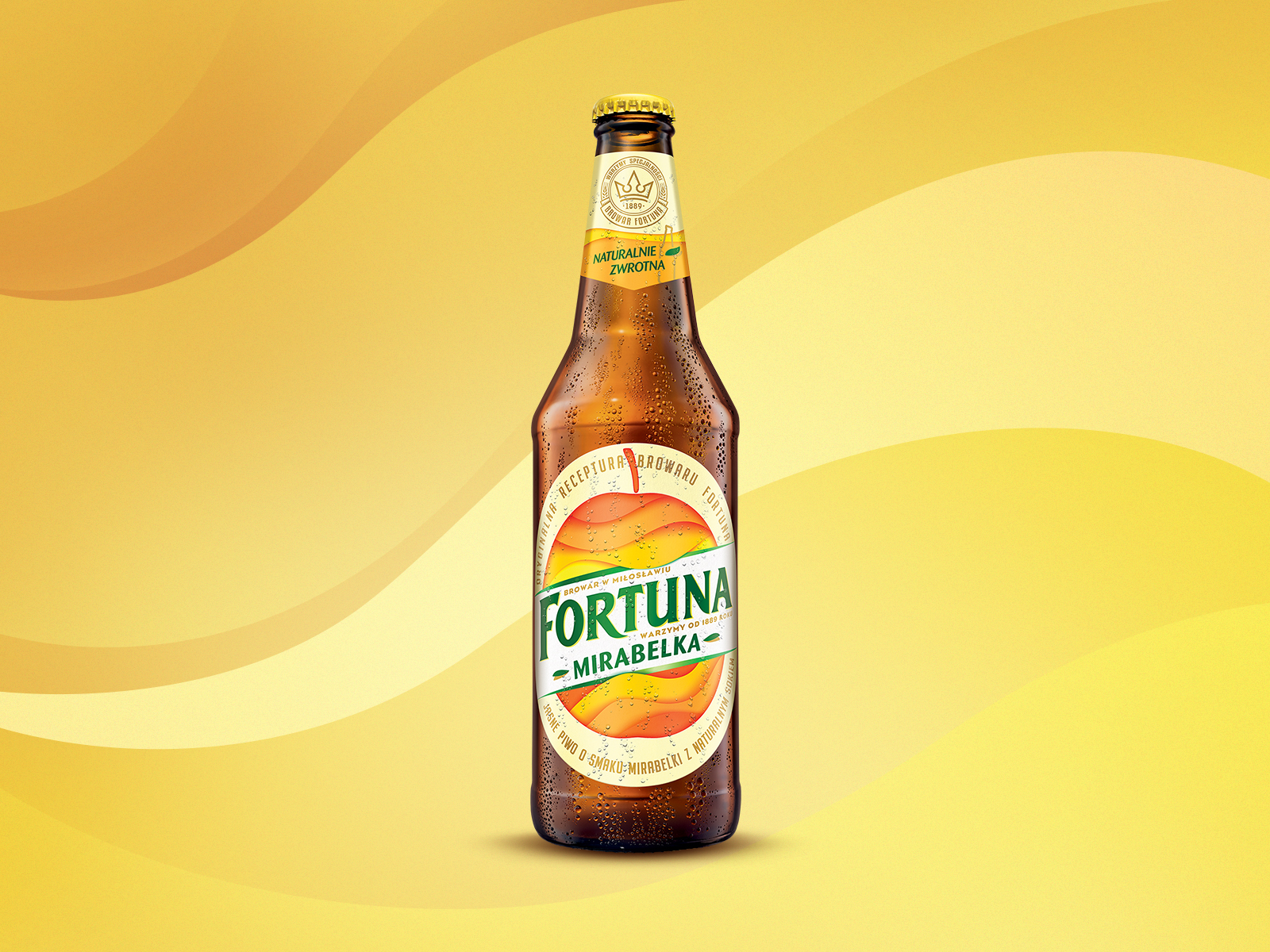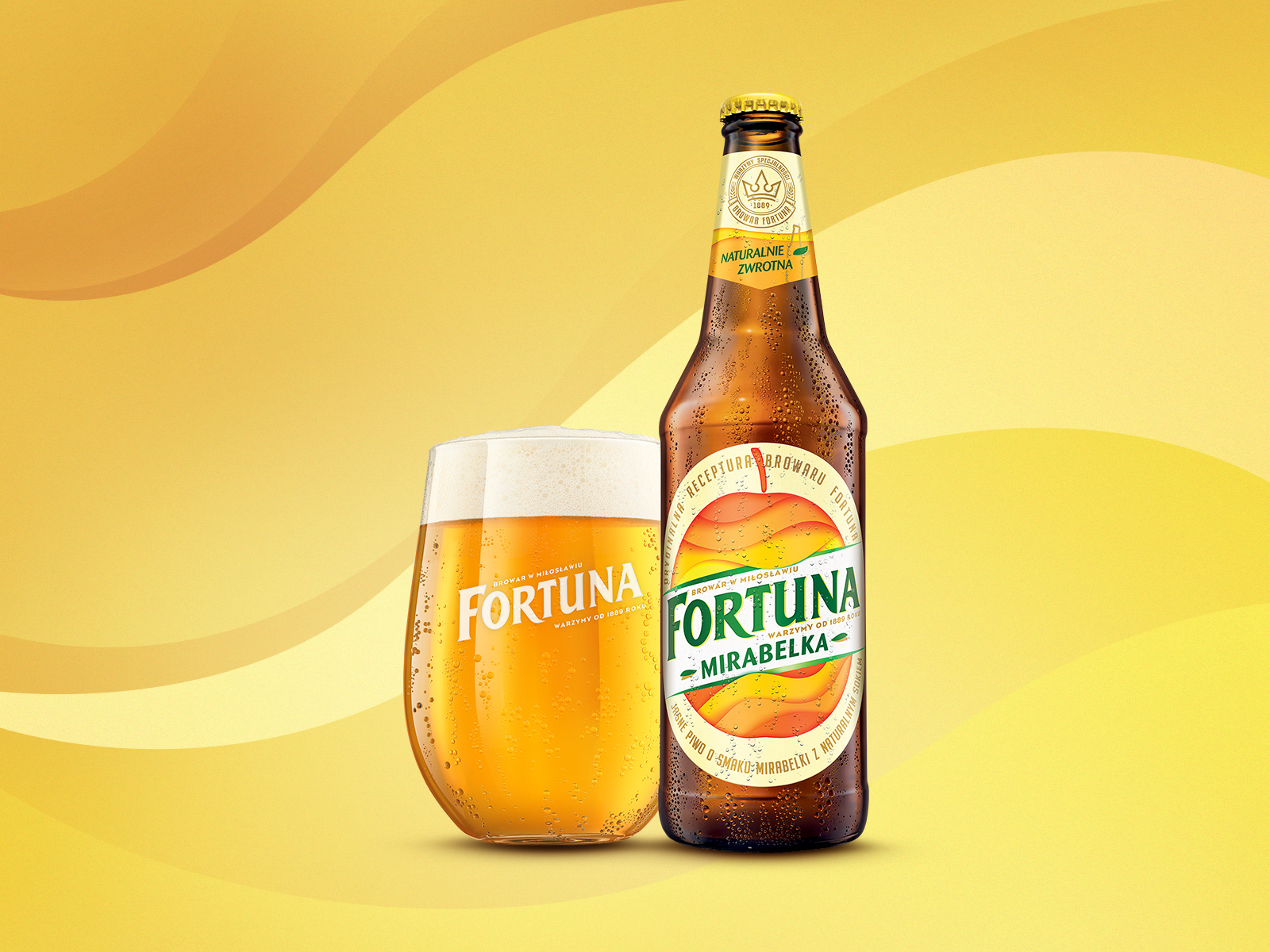 Fortuna
Mirabelka
Extraordinary fruity beer with mirabelle plum juice.
alk. 5.1% obj.

0.5 litra

6-8 °C
Our original Fortuna Mirabelka beer recipe, based on natural ingredients with mirabelle juice, has been created to delight with a refreshing sweet and sour taste balanced by pleasant bitterness.
Pale, bottom-fermenting beer with fruit juice. Pasteurised.The turbidity and sediment are natural characteristics of the product.

Ingredients: water, Pilsner malt, wheat, wheat malt, sugar, fruit juice 7.5% (apple, plum, lemon, mirabelle plum 1%), hops, natural flavour, malt extract, yeast.