Are you at least 18 years old?
You must be at least 18 years old to access the site!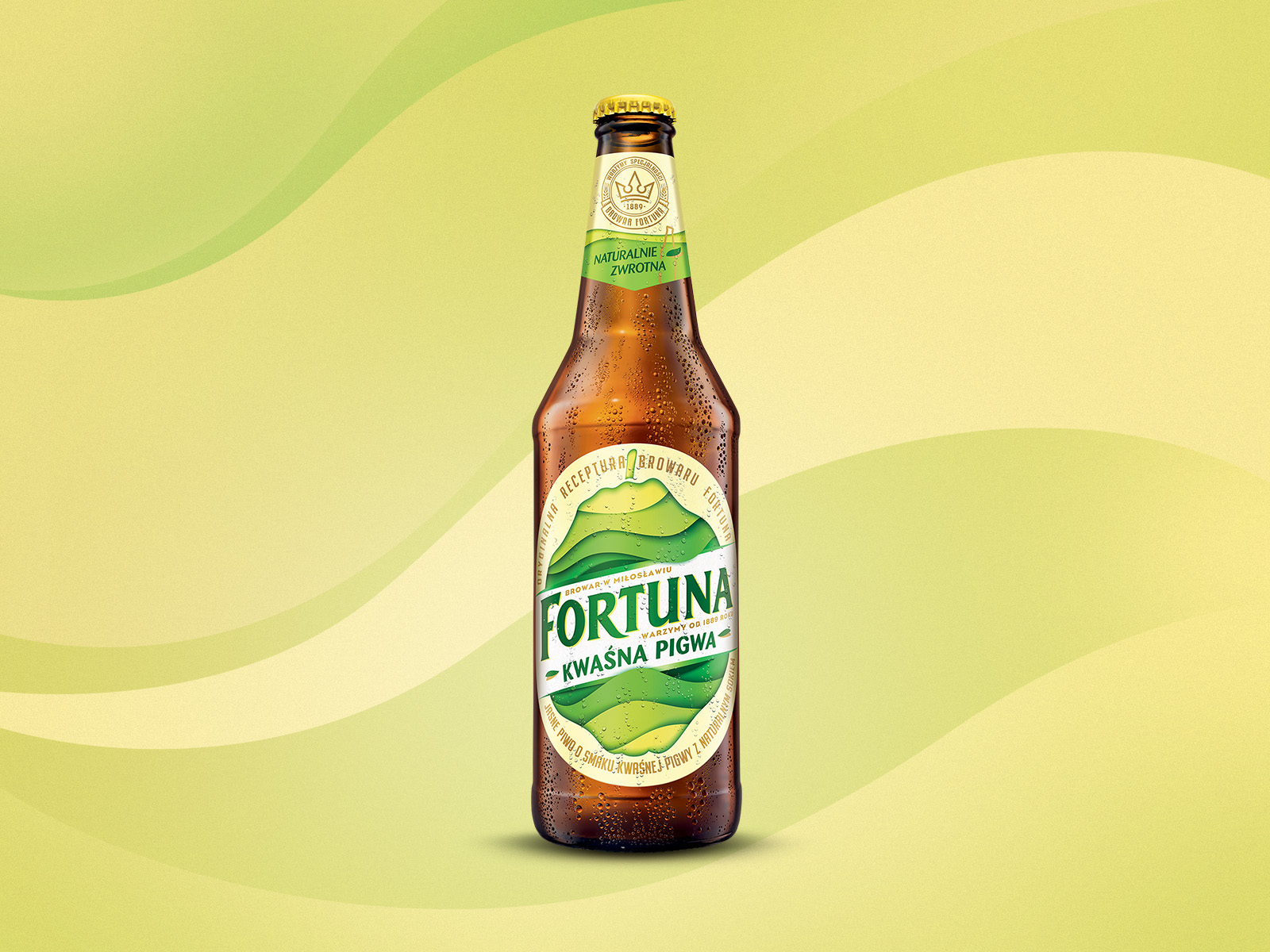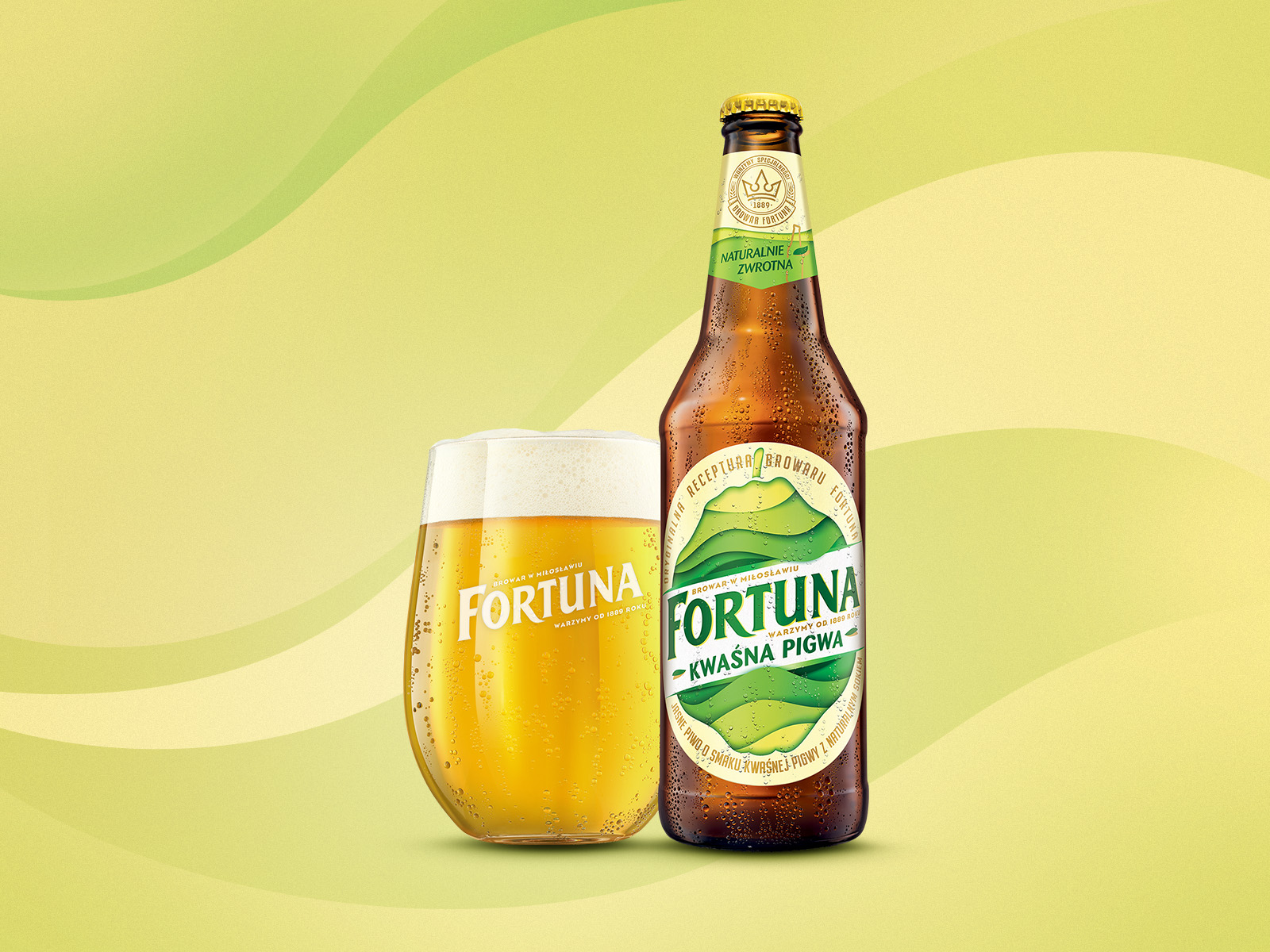 Fortuna
Kwaśna Pigwa
Juicy sweet and sour fruit beer
alk. 5,6% obj.

0,5 litra

5-7 °C
A beer speciality with a recipe based on the quince – once also known as the "Polish lemon". Inspired by this unusual fruit ripening in autumn in home gardens, we have created a beer enchanting with the aroma of ripe quince, apples and sweet and sour notes.
Pale, bottom-fermenting beer with fruit juice. Pasteurised.The turbidity and sediment are natural characteristics of the product.

Ingredients: Water, Pilsner barley malt, wheat, wheat malt, fruit juice 8.9% (apple, quince 8.5%), sugar, hops, natural flavour, yeast.