Are you at least 18 years old?
You must be at least 18 years old to access the site!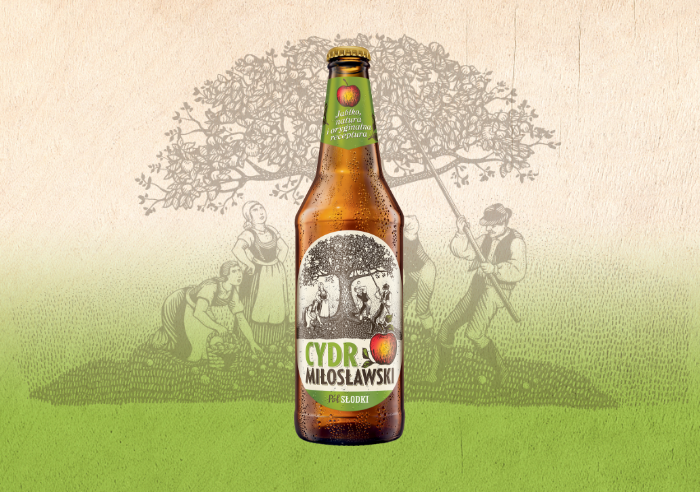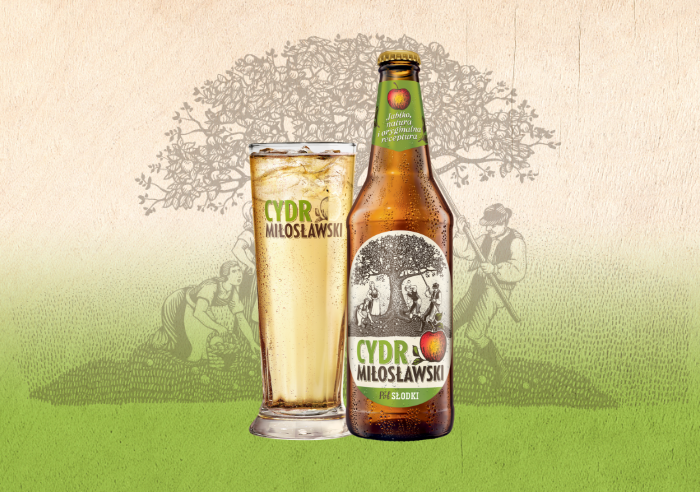 Cider
Miłosławski Półsłodki
Apple, nature and an original recipe
alk. 4,5% obj.

0.5 litra

6-8 °C
The cider in your hand is an exquisite alcoholic beverage made from the juice of tasty, ripe apples. The distinguished tradition of Polish apple growers, who produce the world's best apples, requires maintaining the highest quality and flavour of this beverage.
Cider Miłosławski półsłodki pleases the eye with its wonderful golden colour and captivates with the aroma of apples ripening in the sun. On the palate it is light, pleasantly carbonated, and has a fruity, harmonious taste with a discernible slight acidity, broken with sweetness.
Exclusively from natural ingredients. Semi-sweet, semi-sparkling carbonated cider, pasteurised, naturally fermented. Contains sulphites.