Are you at least 18 years old?
You must be at least 18 years old to access the site!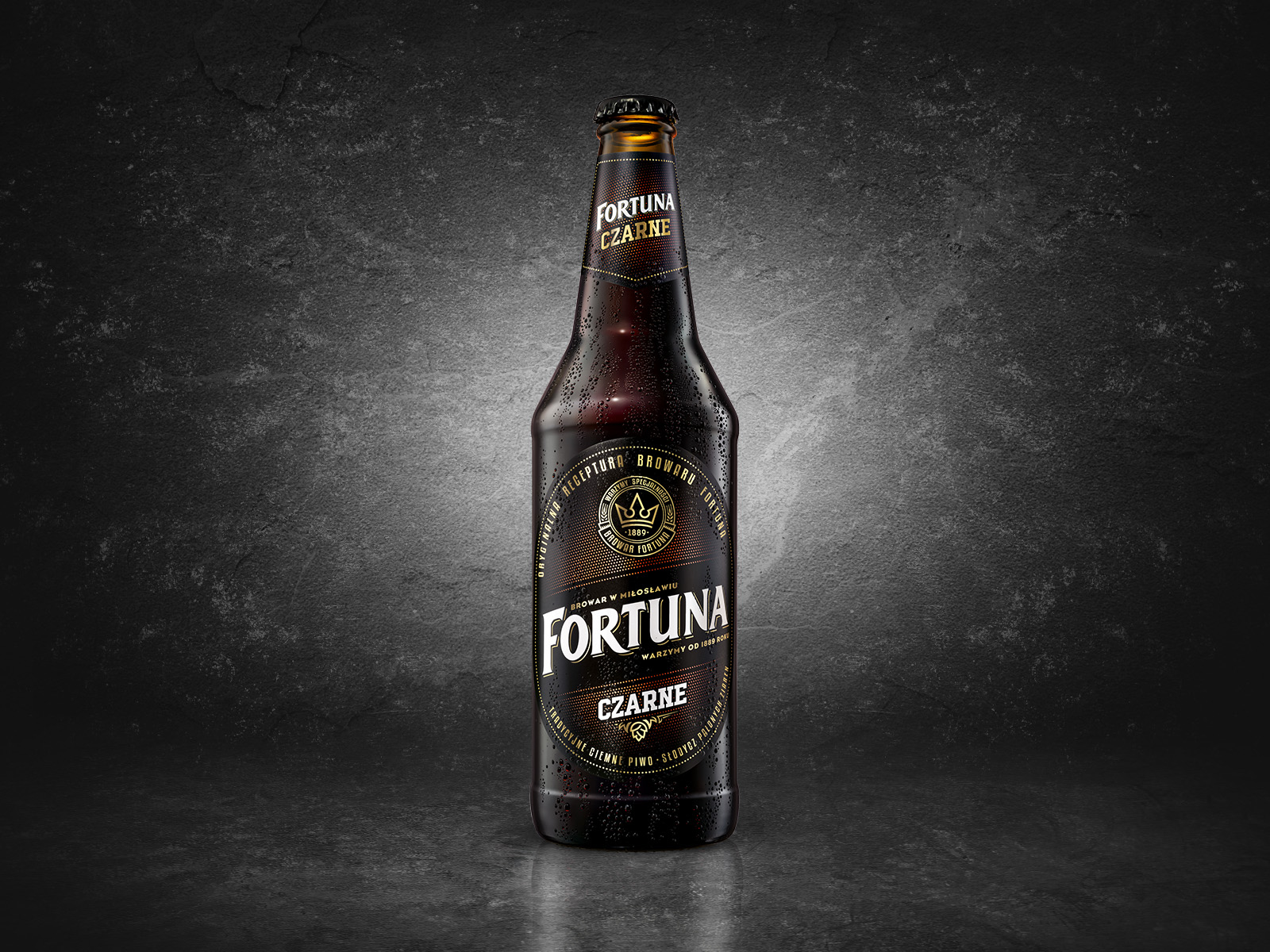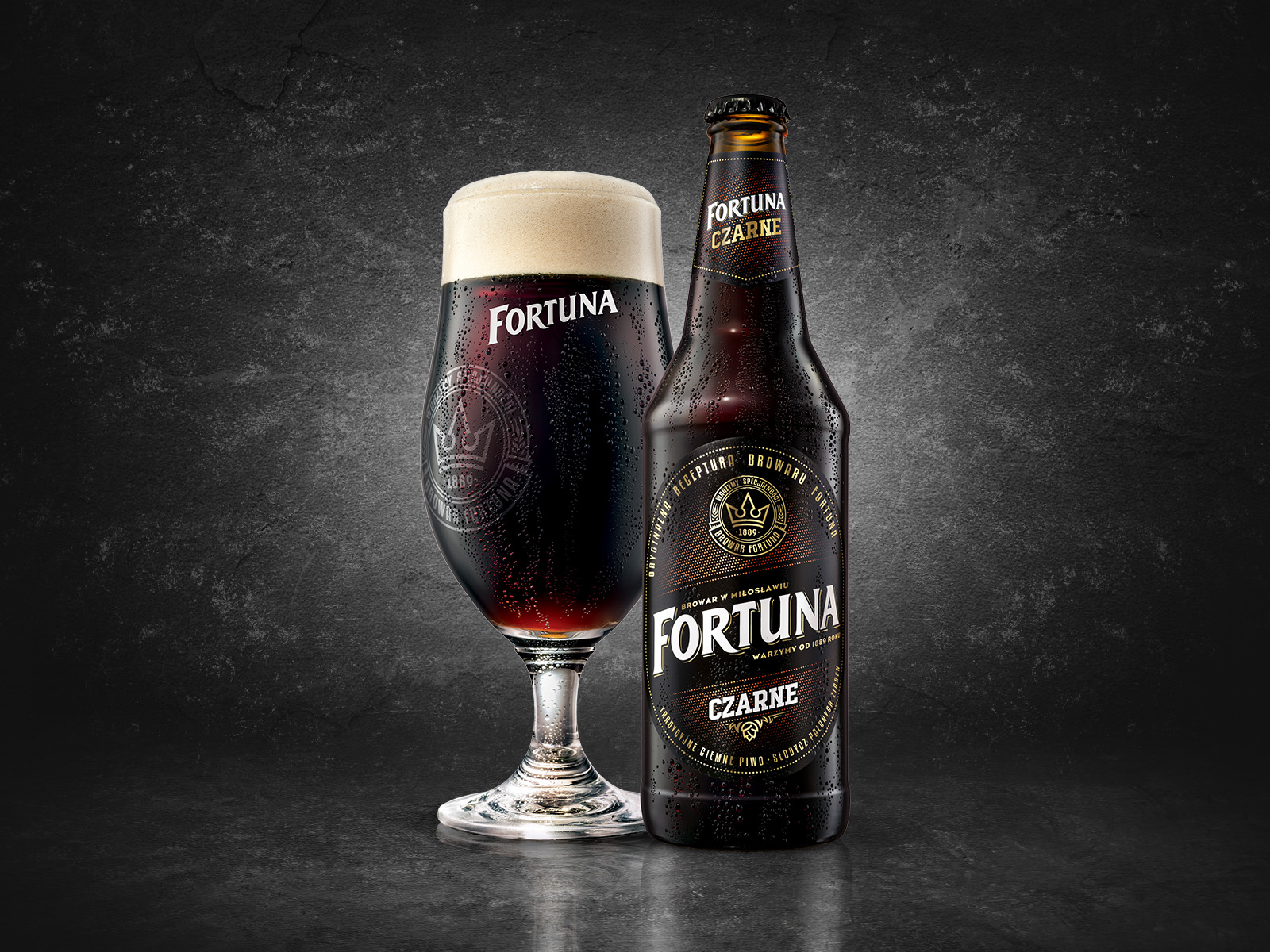 Fortuna
Czarne
A dark beer with a complex flavour, surprisingly refreshing
alk. 5,8% obj.

0.5 litra

8-10 °C
Almost black in colour, it boasts a creamy, dense head when poured into a stemmed glass, from under which a unique malt and caramel aroma with a hint of kola tree nuts is released. The taste is a combination of slightly bitter, roasted malt balanced with a dose of sweetness.
Fortuna CZARNE has been added to the List of Traditional Products maintained by the Ministry of Agriculture and Rural Development as a product whose quality or unique characteristics and properties result from the use of traditional production methods. Methods used for at least 25 years are considered traditional. In addition, the product applying for the entry should be a part of the identity of the local community and belong to the cultural heritage of the region in which it originates.
Dark, bottom-fermenting beer.