Are you at least 18 years old?
You must be at least 18 years old to access the site!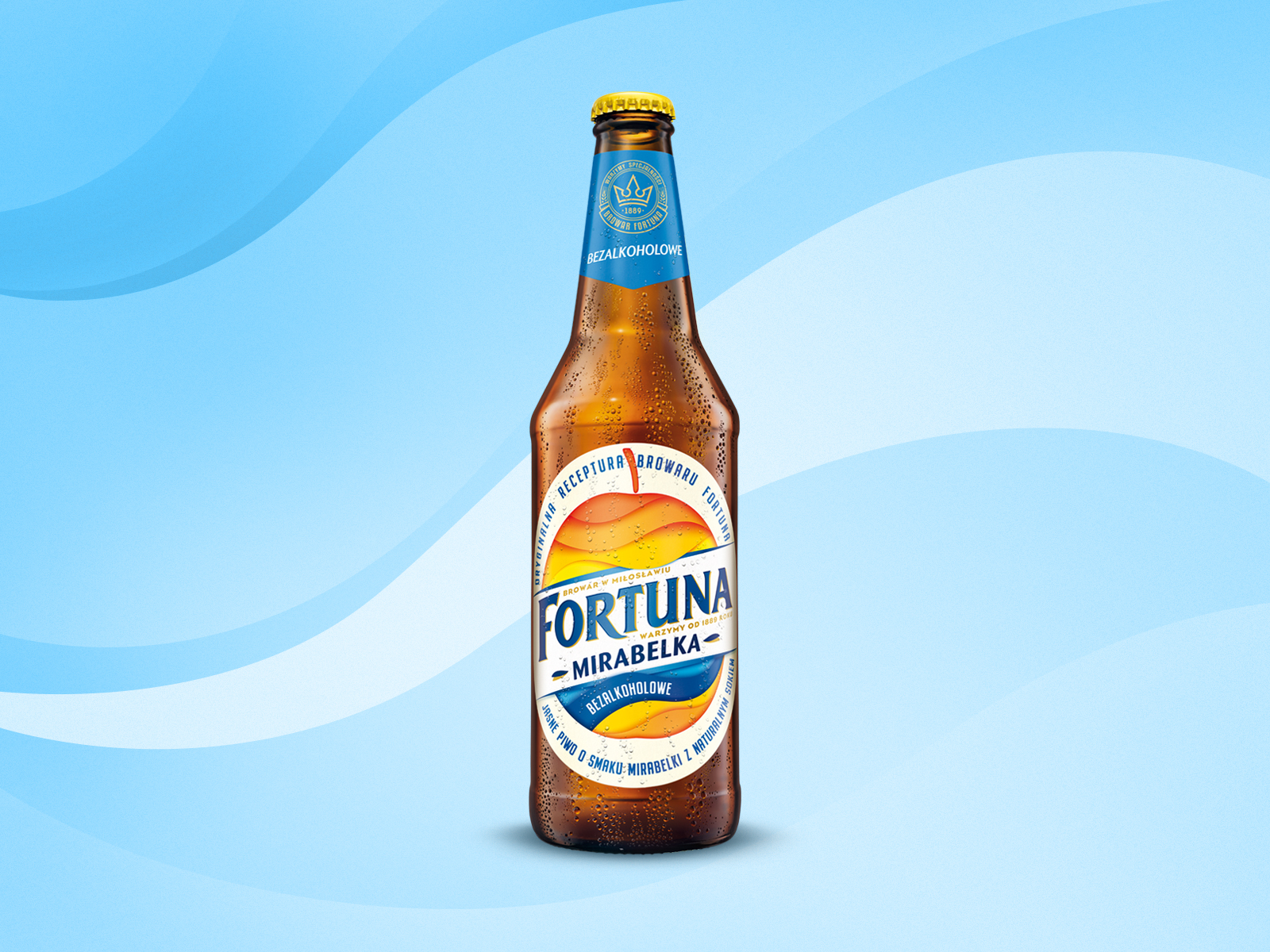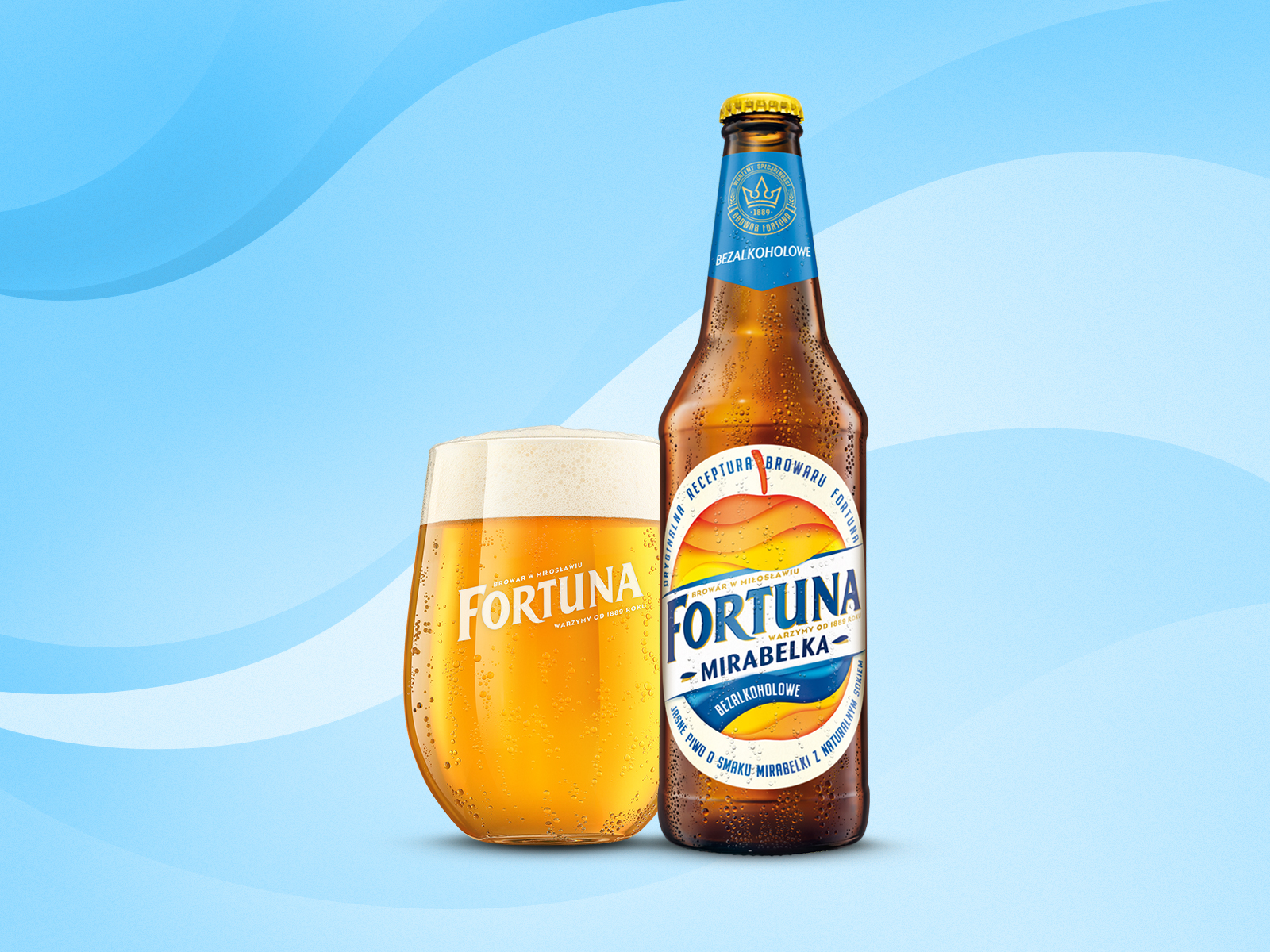 Fortuna
Fortuna Mirabelka Bezalkoholowa
alk.< 0,5% obj.

0.5 litra

6-8 °C

Ekstr. 6,3% wag.

Szkło
Fortuna Mirabelka light non-alcoholic fruit beer with a refreshing sweet and sour taste combined with delicate bitterness. The original recipe is extremely drinkable and lower in calories.
Non-alcoholic light beer, top fermentation, with fruit juices. Pasteurized. Turbidity and sediment are a natural feature of the product. Ingredients: water, pilsner barley malt, sugar, wheat, fruit juices: apple, plum, mirabelle (0.5%), rye malt, natural flavor, hops, yeast. Nutritional values (in 100 ml): energy value 90 kj/21 kcal, carbohydrates 6 g, including sugars 4.9 g, protein <0.5 g, salt 0.02 g. Contains negligible amounts of fat.