Are you at least 18 years old?
You must be at least 18 years old to access the site!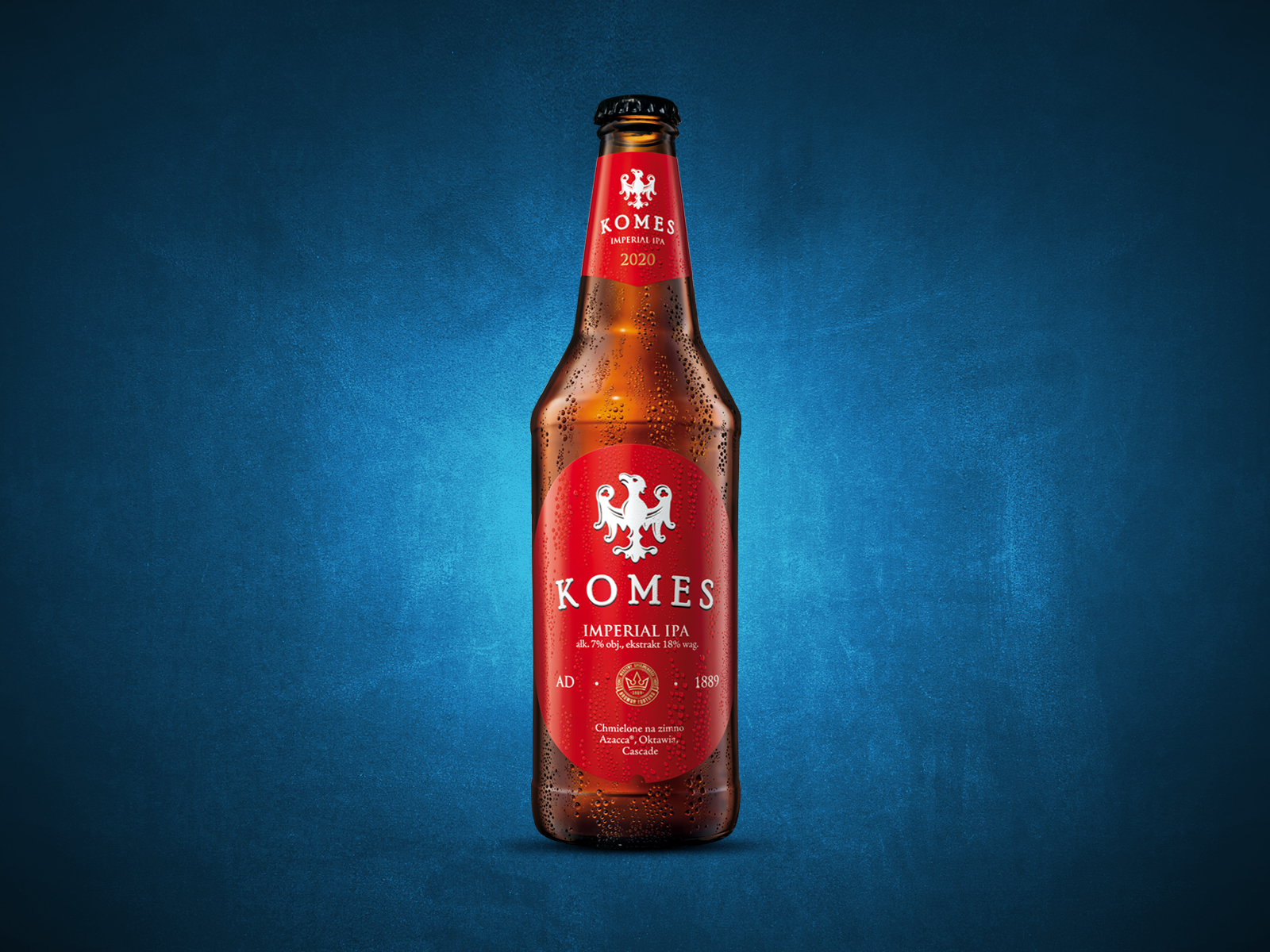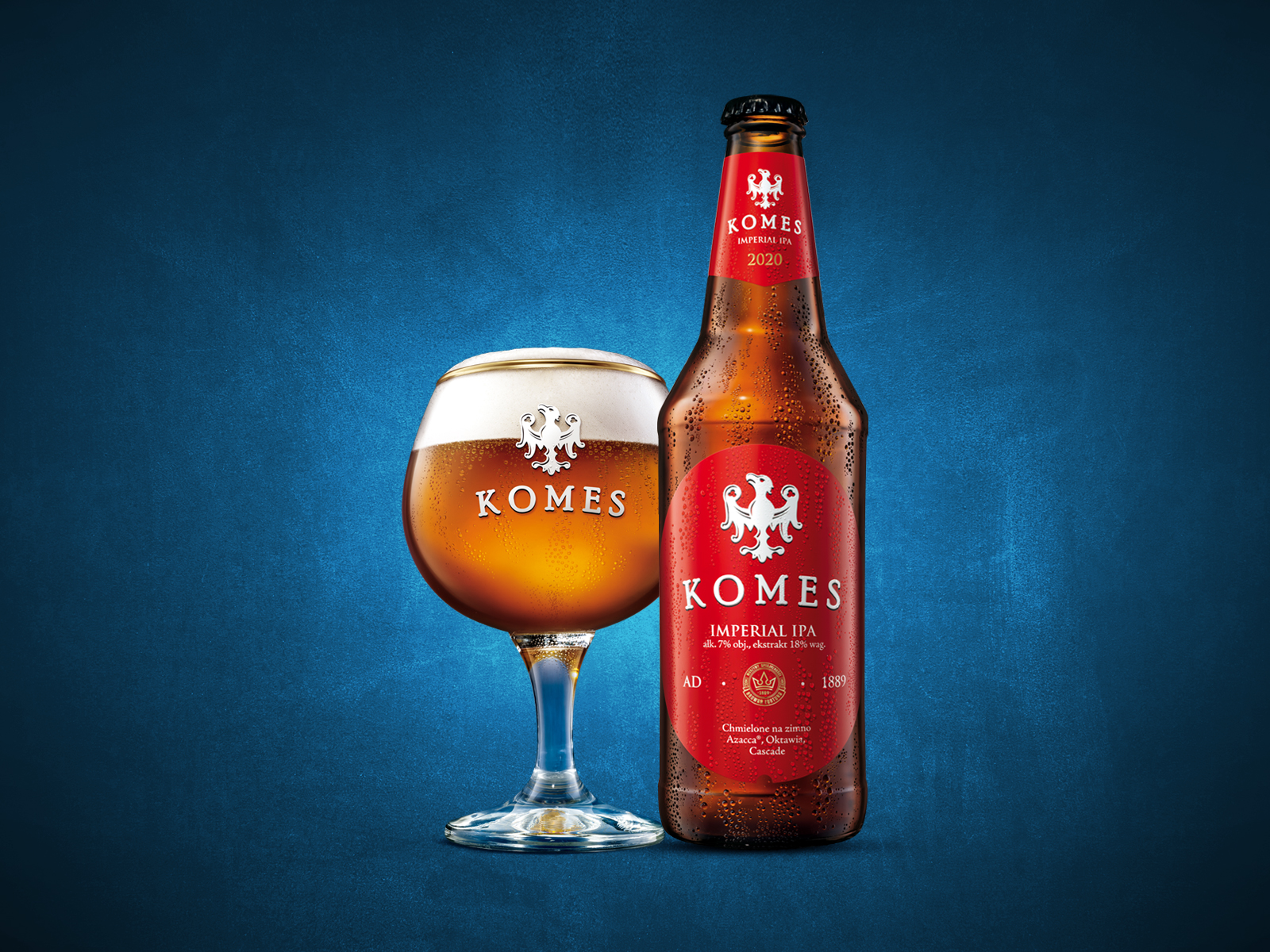 Komes
Imperial IPA
Dry-hopped with Azacca®, Oktawia, Cascade
alk. 7% obj.

0.5 litra

8-12 °C

Ekstr. 18% wag.

Szkło
Komes Imperial IPA – Imperial lndia Pale Ale was created for an even greater beer experience and has quickly gained the appreciation of hop enthusiasts. Komes Imperial IPA is generously hopped with a composition of American aromatic varieties and the Polish new-wave hop Oktawia. The beer is light golden in colour and hazy – thanks in part to dry-hopping and the addition of oat flakes.
Hints of mango, white fruit and citrus can be detected in the aroma. On the palate, the well-defined bitterness is counterbalanced by the beer's balanced malty profile. The oatmeal gives the impression of smoothness and the alcohol warms up pleasantly.
We brew our beer unhurriedly, taking a lot of time and care – enjoy it in the same way, slowly discovering the richness of its flavour.
A beer with a very complex flavour and rich aroma that will change over time before tasted.
Light, strong, top-fermenting beer. Pasteurised, unfiltered.
The turbidity and sediment are natural characteristics of the product.
Ingredients: water, Pilsner barley malt, wheat, oat flakes, sugar, hops: Azacca®, Octavia, Cascade, Magnum, yeast.