Are you at least 18 years old?
You must be at least 18 years old to access the site!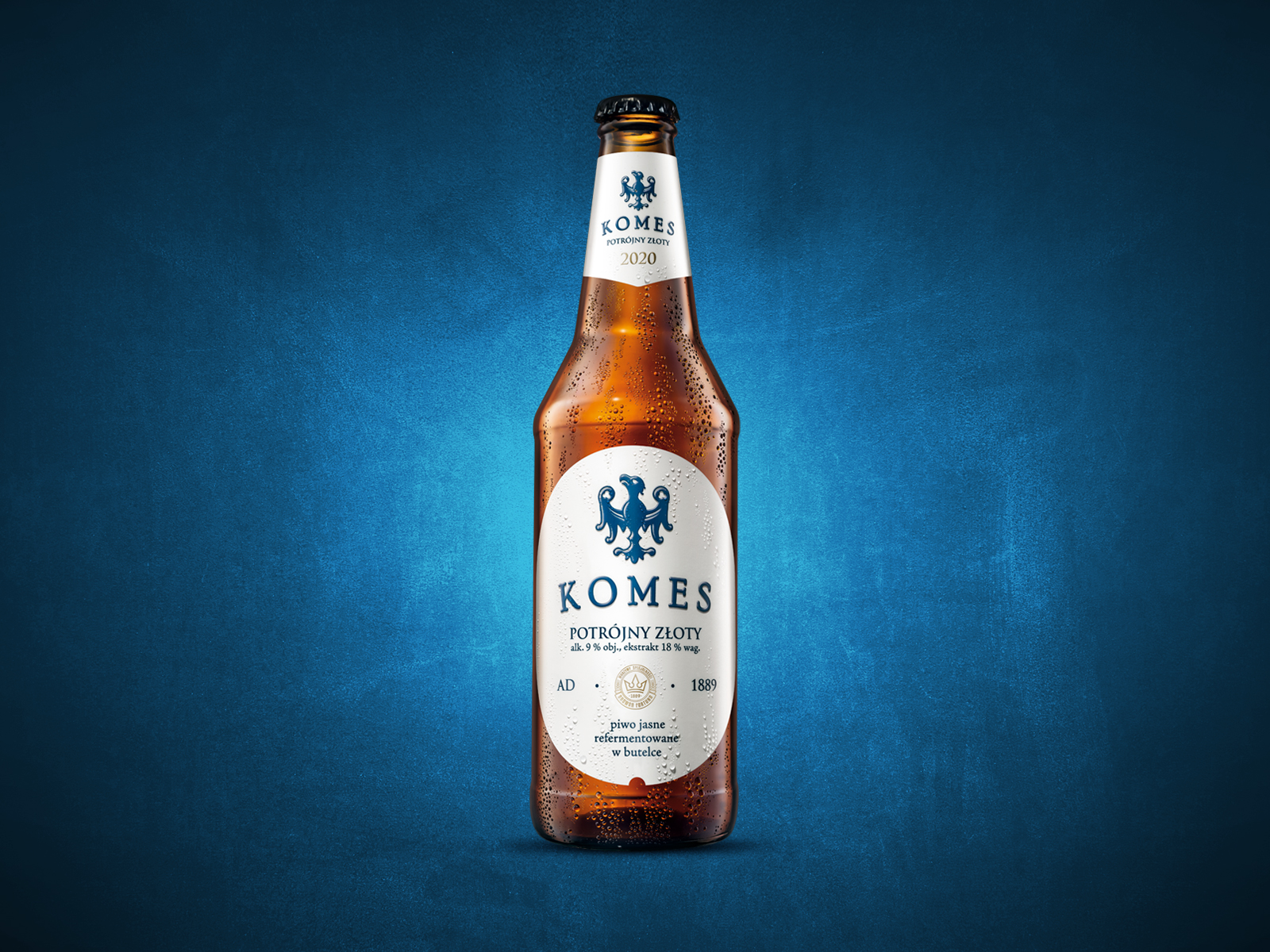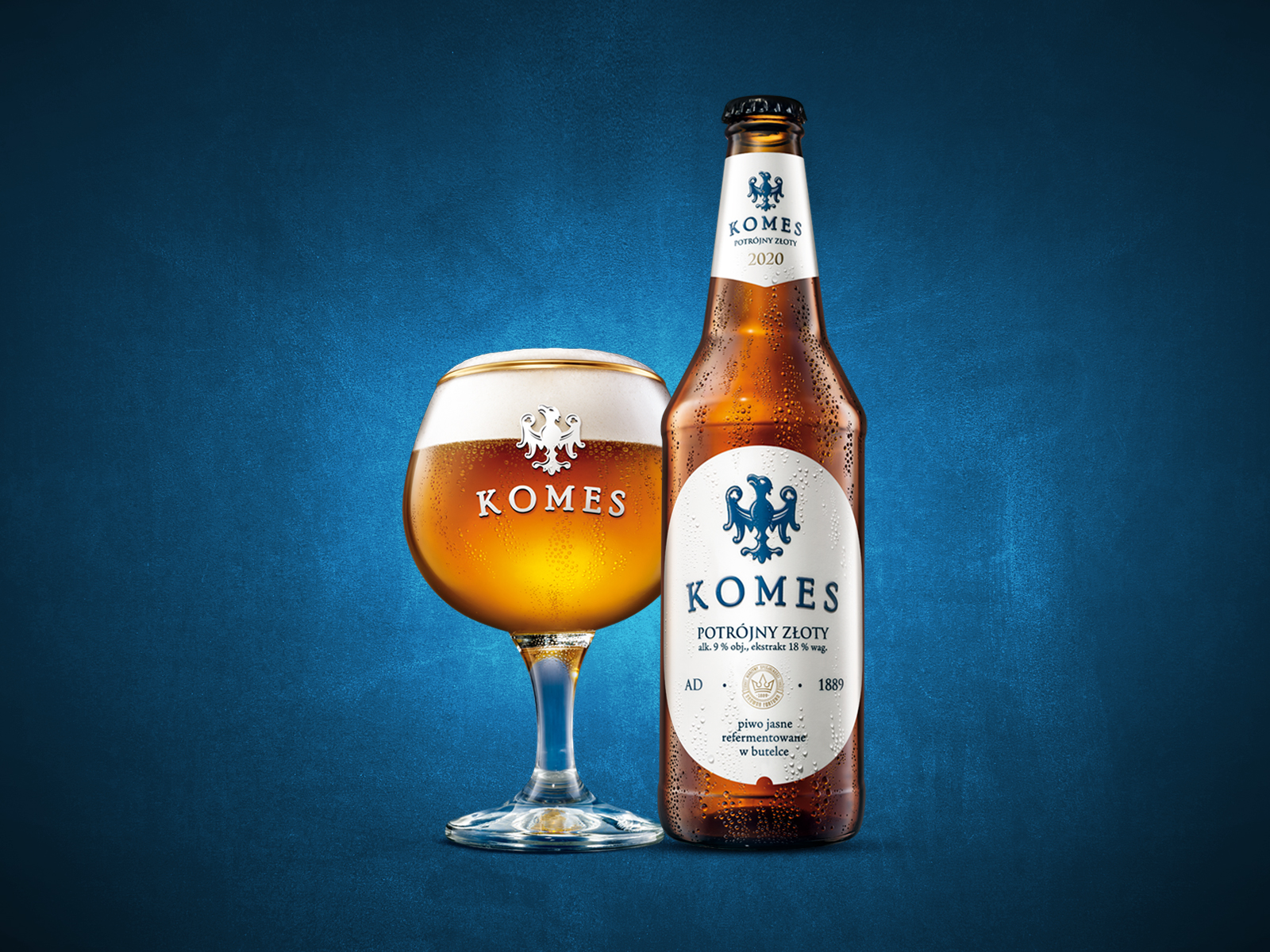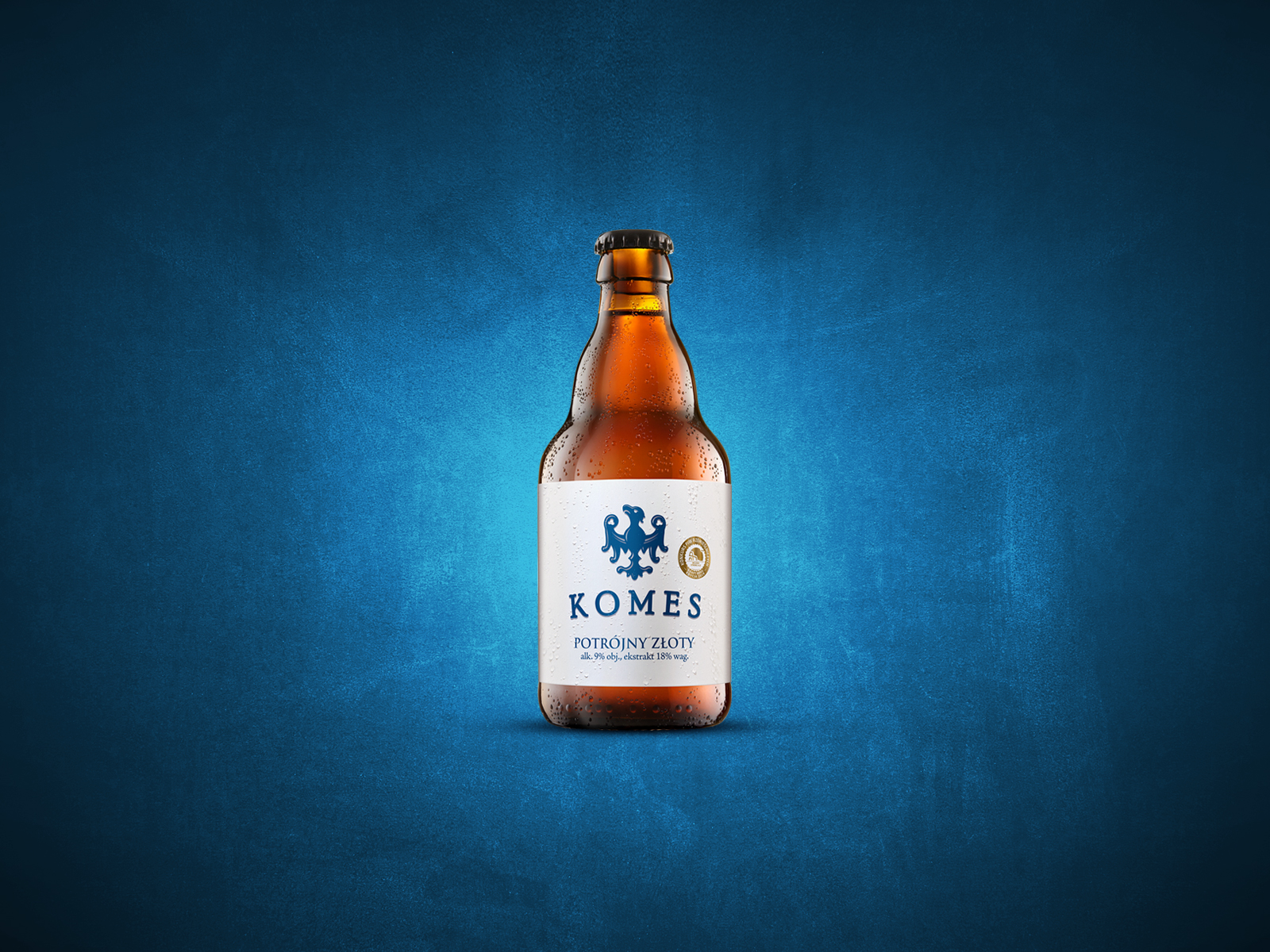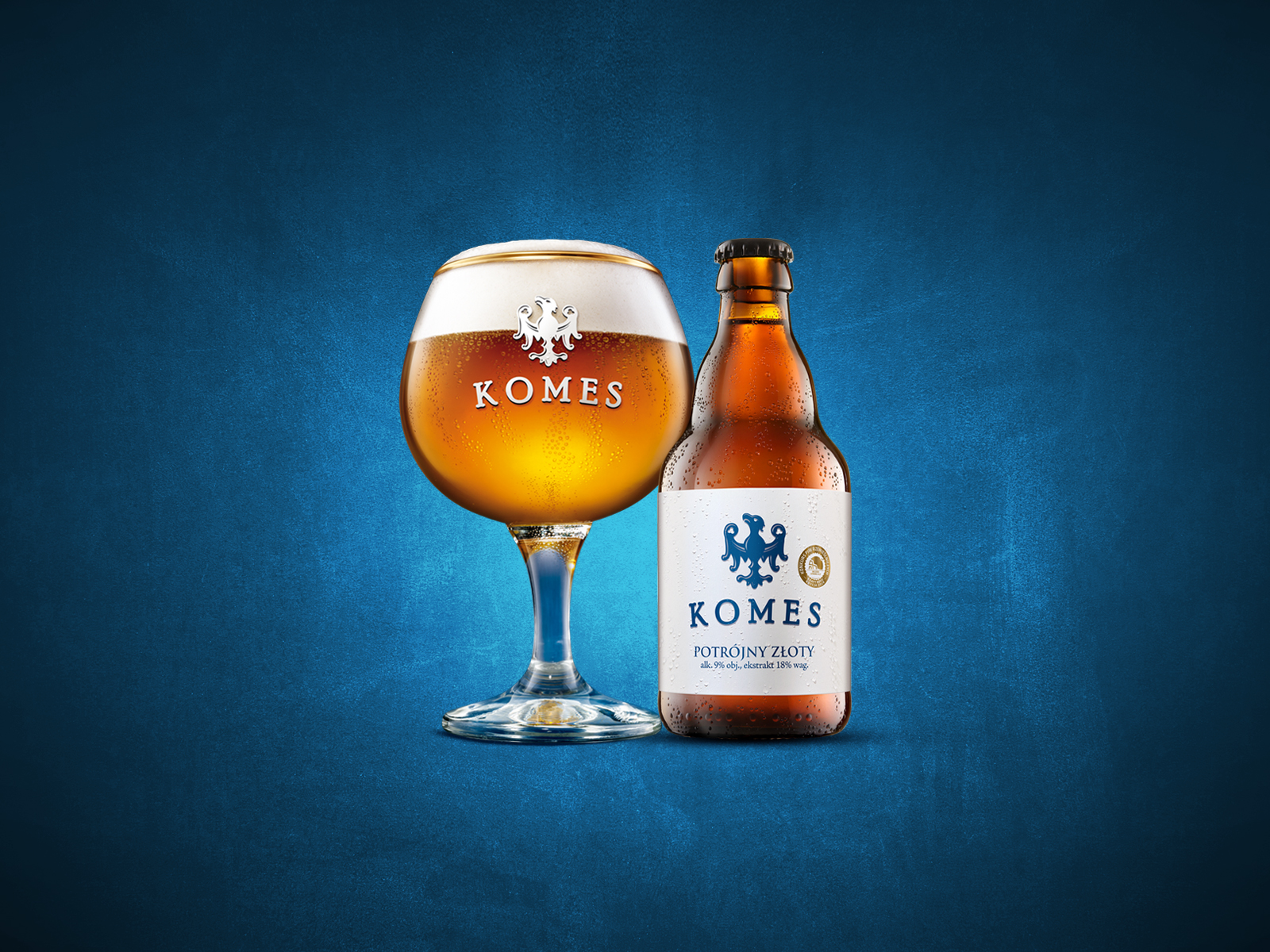 Komes
Potrójny Złoty
Bottle-fermenting pale beer
alk. 9% obj.

0.5l / 0.33l

6-8 °C

Ekstr. 18% wag.

Szkło
Komes Potrójny Złoty is a strong top-fermenting beer with a golden colour. This traditional style has been evolving since the early 16th century, when the technology for obtaining pale malts used in its production was developed. Back then pale top-fermenting beers were originated. Komes Potrójny Złoty is a beer with a strongly malty, succulent taste and a distinctive hoppy aroma, achieved through dry-hopping. A key element in the slow maturation of the flavour of Komes Potrójny is the use of the traditional method of re-fermentation in the bottle.
We brew our beer unhurriedly, taking a lot of time and care – enjoy it in the same way, slowly discovering the richness of its flavour.
A beer with a very complex flavour and rich aroma that will change over time before tasted.
A top-fermenting pale strong beer. Brewed by re-fermentation in the bottle. With a yeast sediment. Ingredients: water, Pilsner barley malt, sugar, Golding type aroma hops, bittering variety hops, yeast.