Are you at least 18 years old?
You must be at least 18 years old to access the site!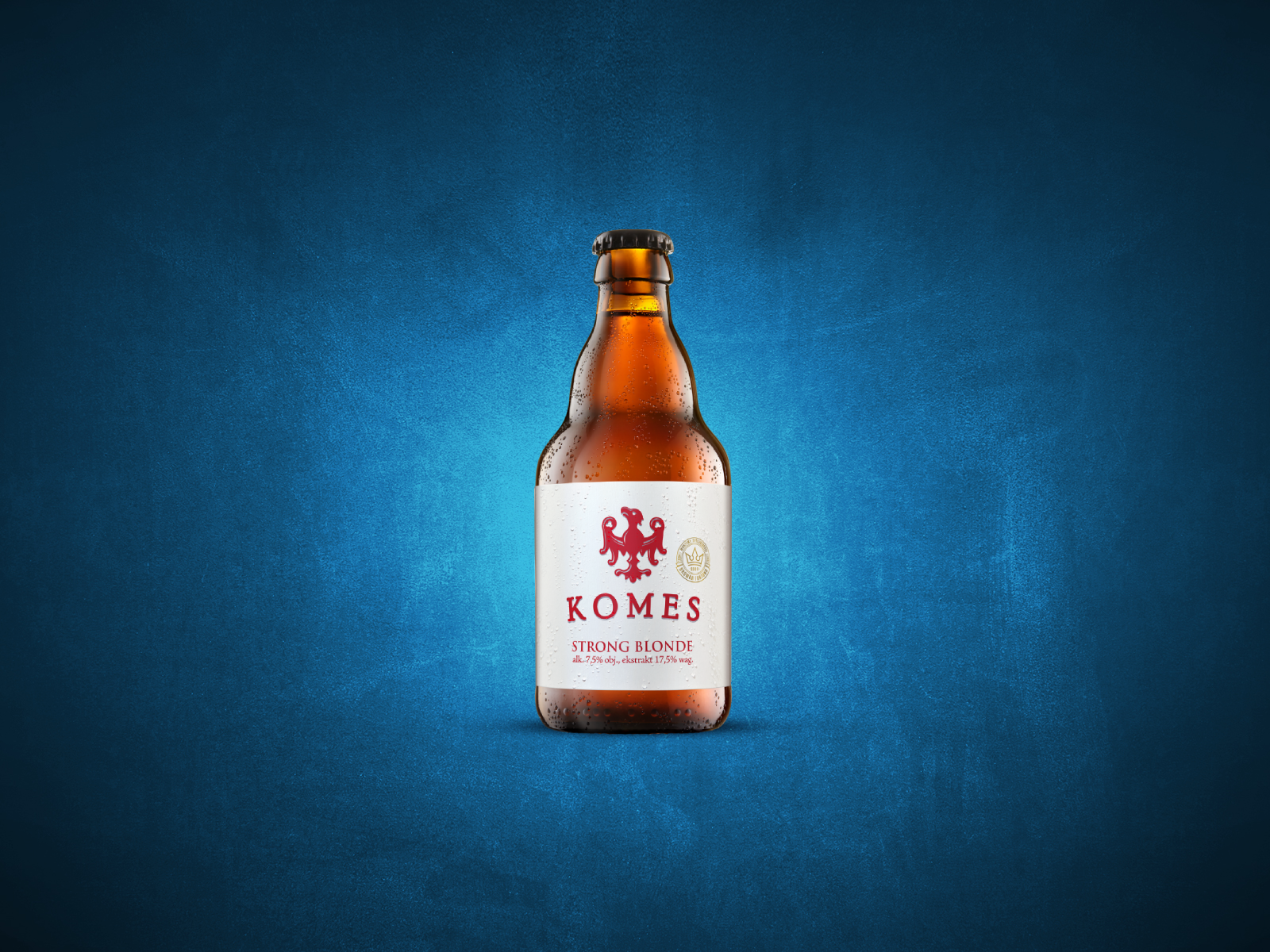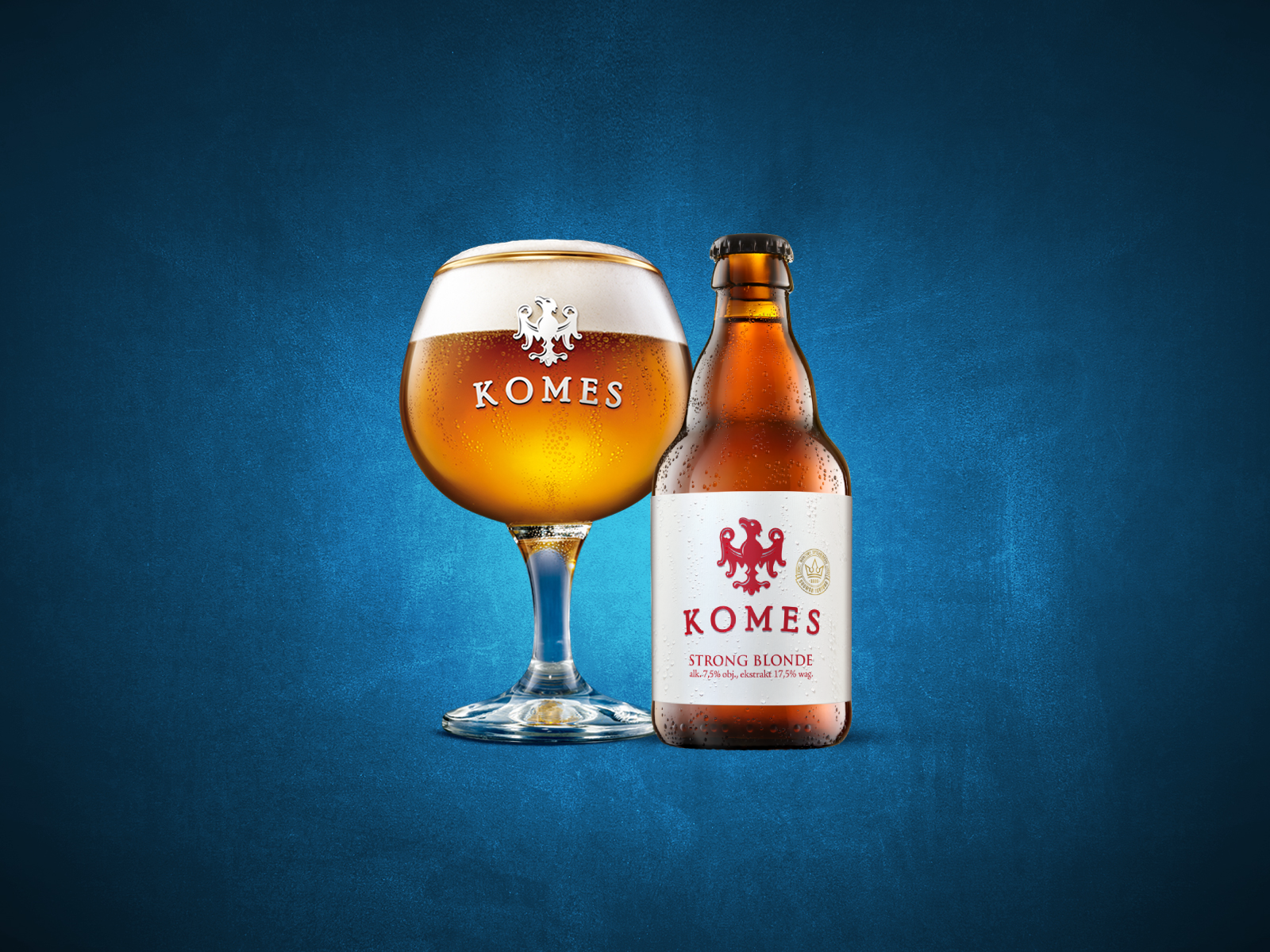 Komes
Strong Blonde
Rich in flavor, exceptionally drinkable Belgian-style ale pale beer
alk. 17,5% obj.

0.5l / 0.33l

6-8 °C

Ekstr. 17,5% wag.

Szkło
Strong, pale beer in the Belgian ale style. Rich in flavor and at the same time exceptionally drinkable, with a perfect balance of malt base and hop dryness. Komes Strong Blonde is distinguished by a complex aroma and taste reminiscent of white wine, obtained thanks to the composition of Hallertau Blanc and Styrian Golding hops.
We brewed our beer slowly, devoting a lot of time and care to it – enjoy it in the same way, slowly discovering the richness of its flavor.
Strong, top-fermenting pale beer. Pasteurized. Ingredients: water, Pilsner barley malt, sugar, Hallertau Blanc hops, Styrian Golding, bitter hops, yeast.