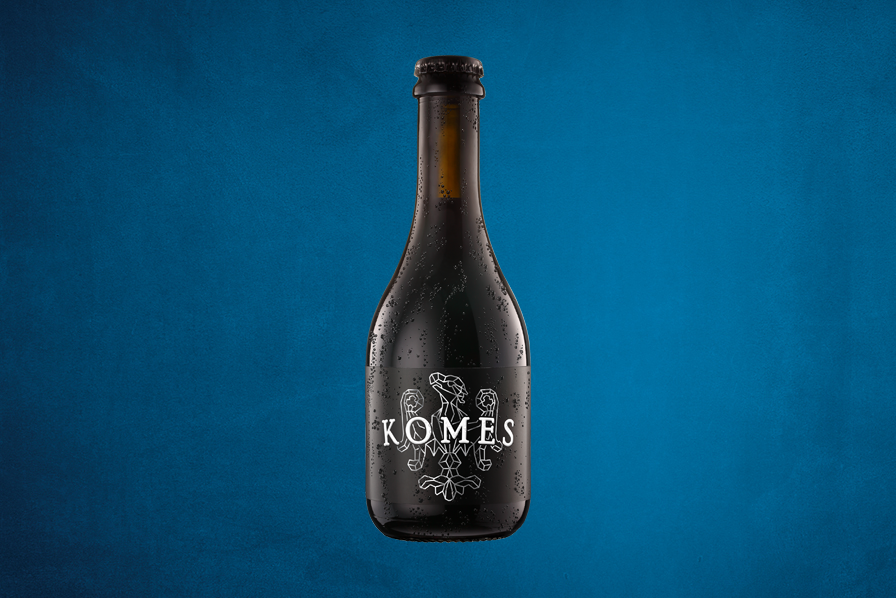 Komes Wymrażany Russian
Imperial Stout Bourbon Barell Aged

Komes Imperial Stout, concentrated and then aged for six months in oak bourbon barrels, it is the third beer we have iced in the barrel room of Fortuna Brewery.
alk. 18% obj.

0.33 litra

12-14 °C

Ekstr. 48% wag.

Szkło
We used Four Rosesor Woodford Reserve bourbon barrels (including the Double Oaked variant) for the aging. Our frosted Russian Imperial Stout is essential and has a liqueur-like texture. Candied cherries can be detected in the aroma, with roasted notes, chocolate and toasted wood in the flavour- all rounded off with a powerful dose of vanilla.
Unfiltered and unpasteurised beer, possible natural sediment at the bottom of the bottle.
Ingredients: water, barley malt extract, barley malt: Pilsner, chocolate, caramel, roasted barley, caramel rye malt, bittering variety hops, yeast.