Are you at least 18 years old?
You must be at least 18 years old to access the site!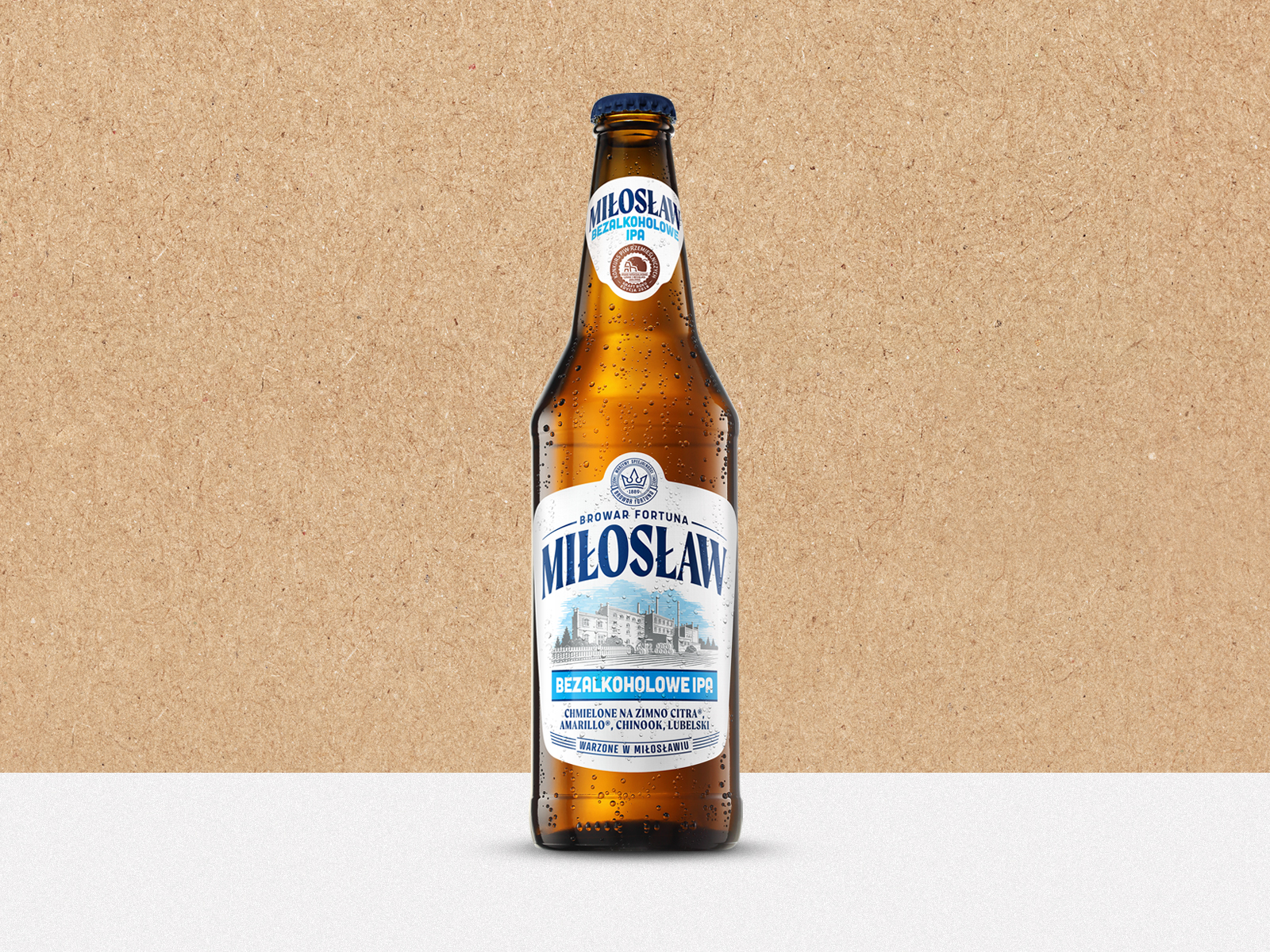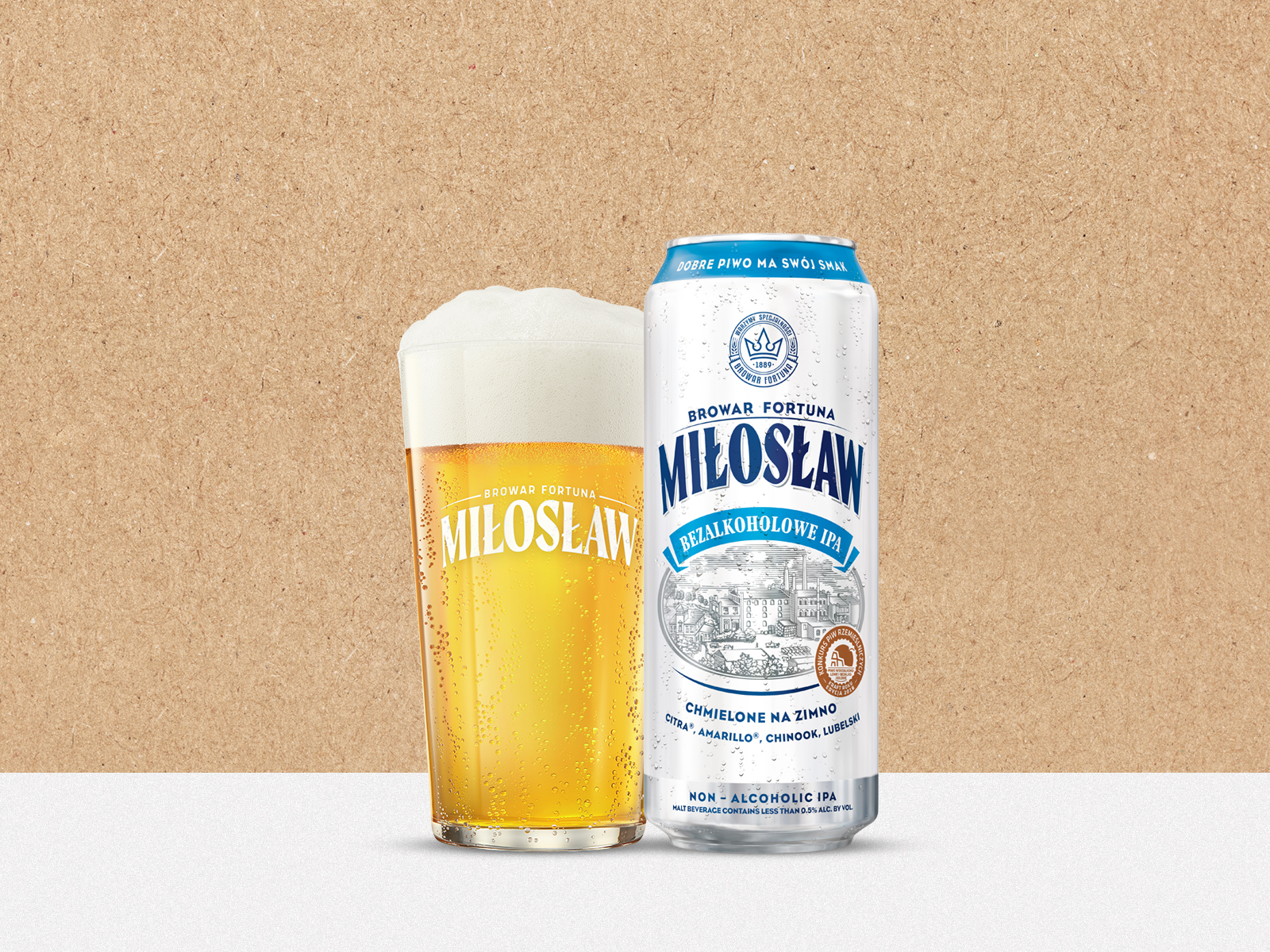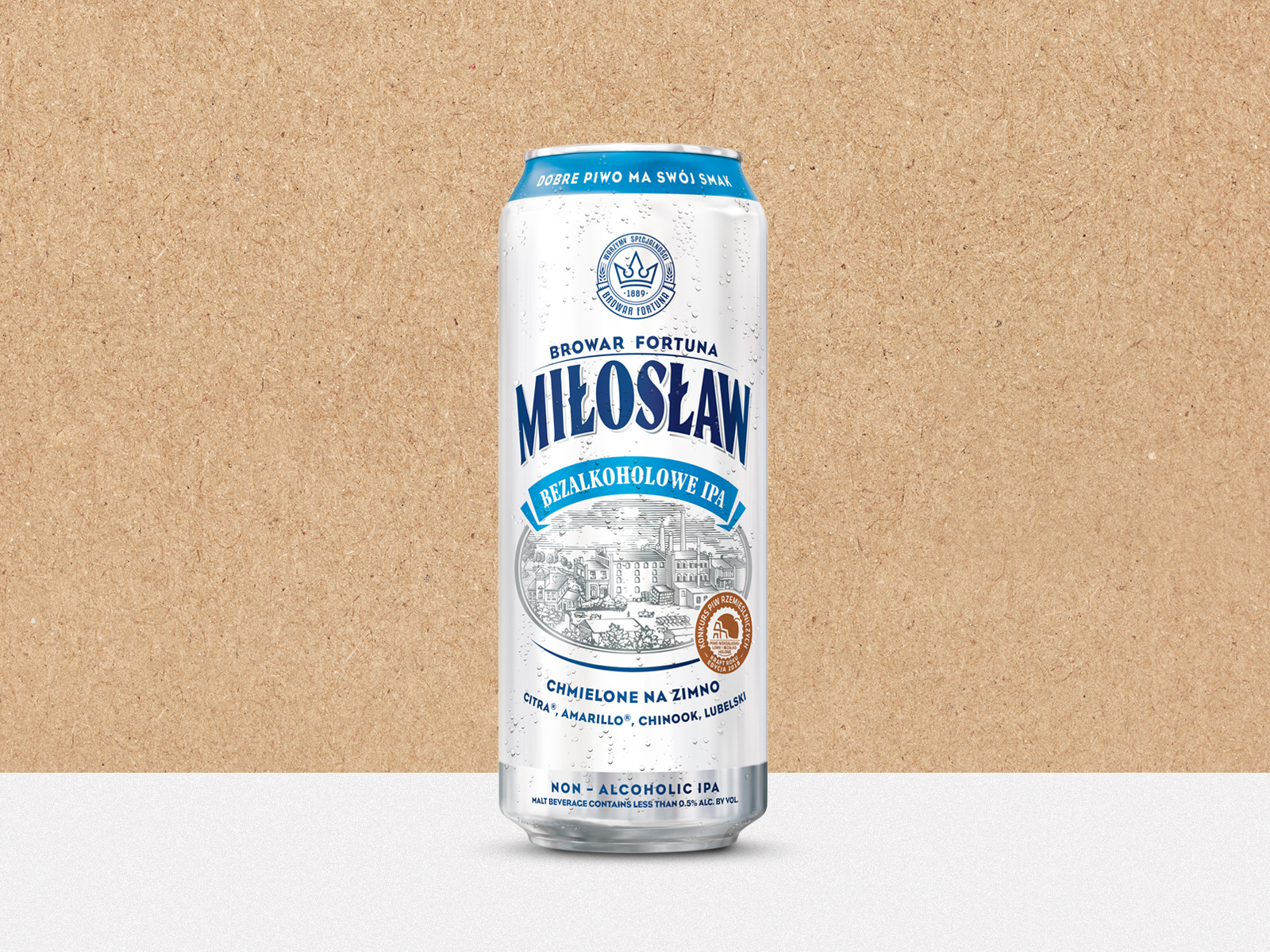 Miłosław
Bezalkoholowe IPA
Dry-hopped.
Citra, Amarillo, Chinook, Lubelski.
Brewed in Miłosław
alk. 0,5% obj.

0.5l / 0.33l

6-8 °C

7/10

Ekstr. 6,2% wag.

Szkło
A distinct IPA with a hoppy aroma and flavour but without alcohol? Yes, it's possible, owing to our original method of brewing alcohol-free beer. Miłosław Bezalkoholowe IPA is dry-hopped with a composition of as many as four hop varieties: Citra, Amarillo, Chinook, Lubelski . The addition of Sencha Earl Grey tea completes the beer's citrus and resin profile.
Light, non-alcoholic, top-fermenting beer. Pasteurised.
The turbidity and sedimentation are natural characteristics of the product.
Ingredients: water, Pilsner barley malt, wheat, rye malt, hops: Citra®, Amarillo®, Chinook, Lubelski, Cascade, Sencha Earl Grey tea, yeast.
Nutritional value (per 100 ml): energy value 96 kJ/ 23 kcal, carbohydrates 5.3 g, of which sugars 2.2 g, protein <0.5 g, salt 0.02 g.
It contains trace amounts of fat.