Are you at least 18 years old?
You must be at least 18 years old to access the site!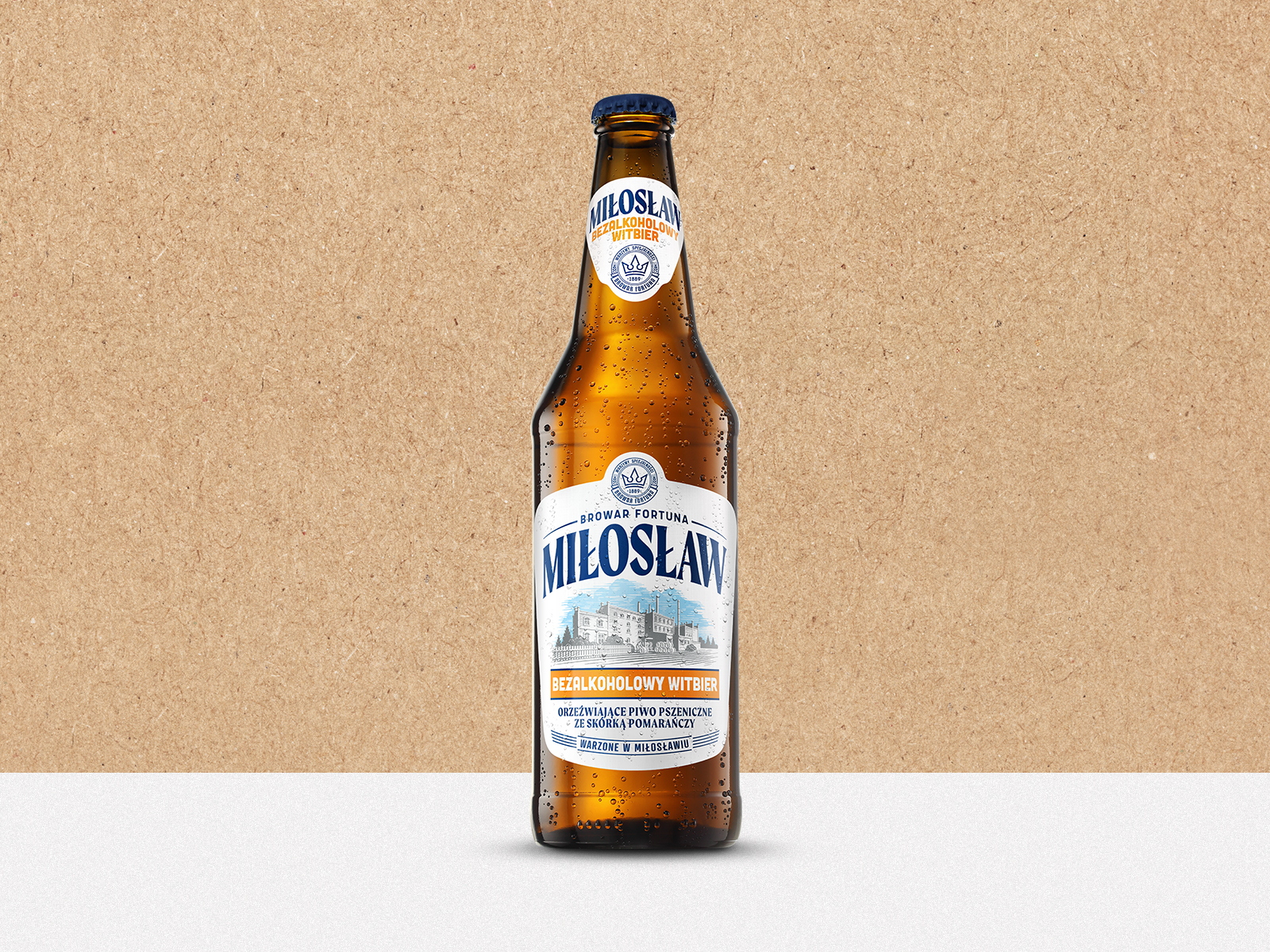 Miłosław
Bezalkoholowy Witbier
With coriander and orange peel
Brewed in Miłosław
alk.< 0,5% obj.

0.5 litra

4-6 °C

2/10

Ekstr. 7,7% wag.

Szkło
A non-alcoholic Witbier as interpreted by our brewers – even more refreshing with the citrus notes of calamansi and hopping with the American Centennial variety. A classic Belgian wheat beer prized for its grain and citrus notes and spice additions, brewed as a non-alcoholic drink.
Non-alcoholic, top-fermenting pale beer. Pasteurised.
The turbidity and sedimentation are natural characteristics of the product.
Ingredients: water, wheat malt, Centennial hops, calamansi pulp, natural flavour, coriander, orange peel, yeast.
Nutritional value (per 100 ml): energy value 119 kJ/28 kcal, carbohydrates 6.8 g, of which sugars 3.2 g, protein <0.5 g, salt 0.02 g.
It contains trace amounts of fat.