Are you at least 18 years old?
You must be at least 18 years old to access the site!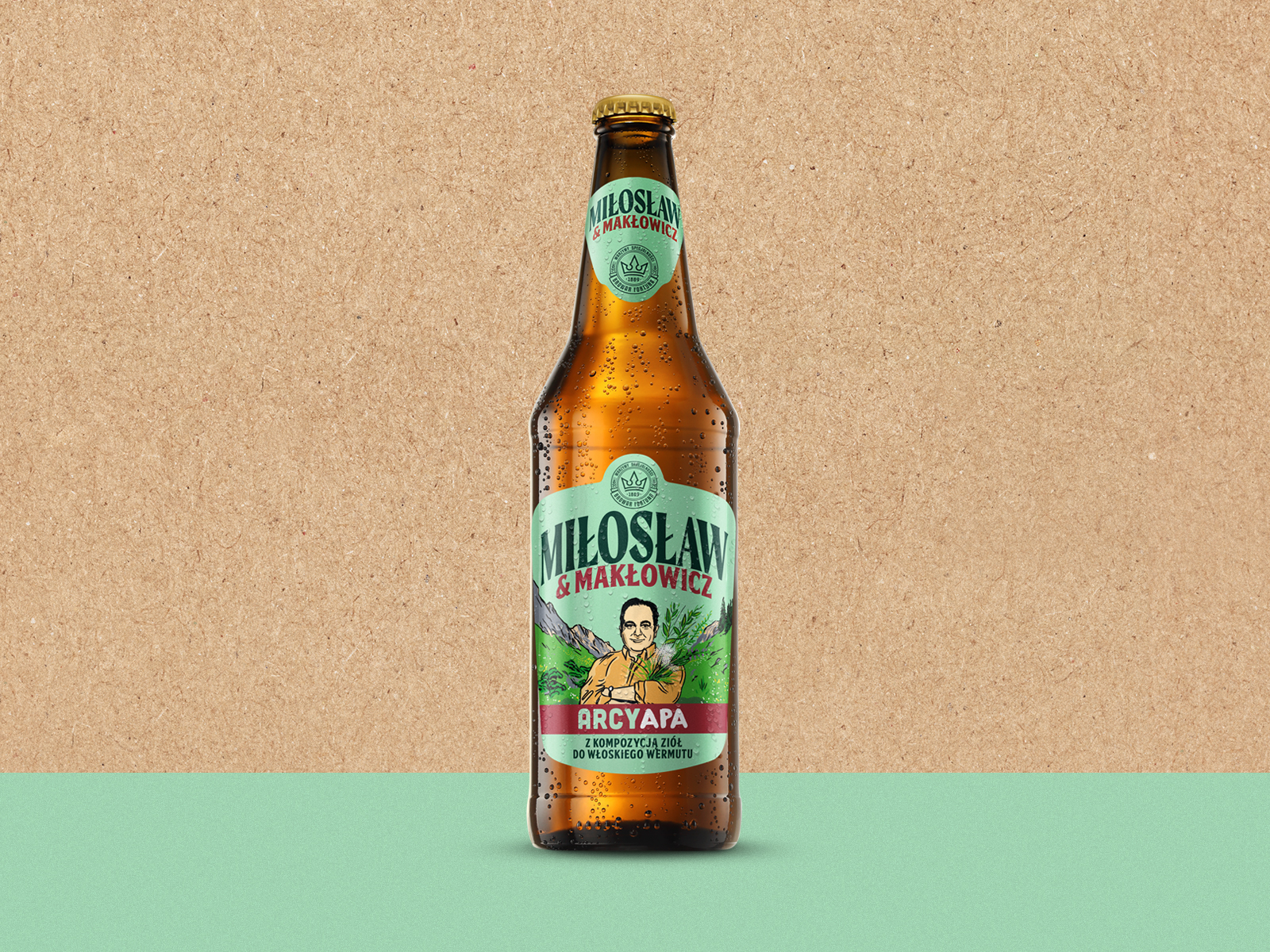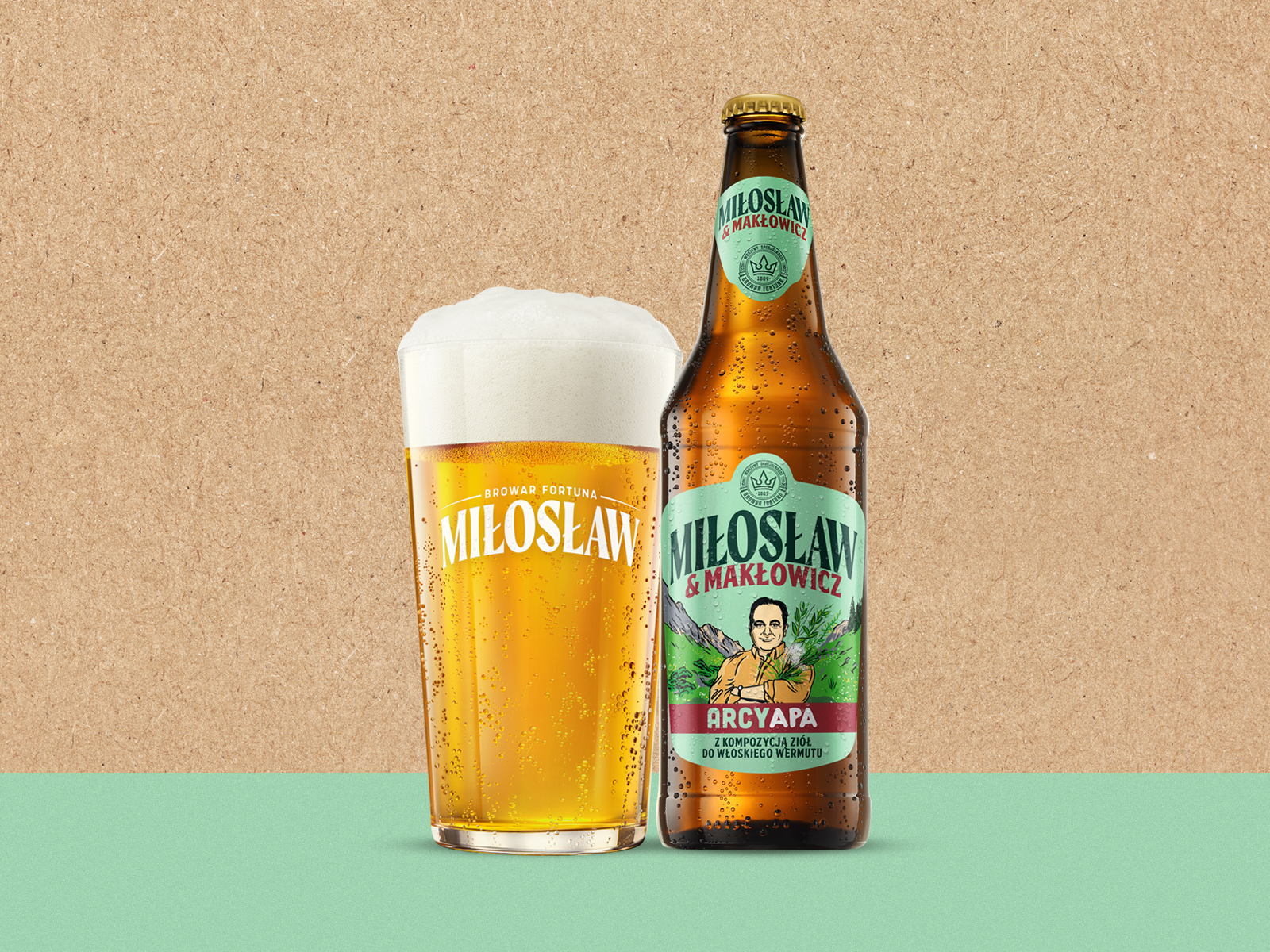 Miłosław
Miłosław & Makłowicz ARCYAPA
With a composition of herbs for Italian vermouth
alk. 4.2% obj.

0.5 litra

8-10 °C

5/10

Ekstr. 12,5% wag.

Szkło
Delicate sweetness and pleasant hop-herbal bitterness – the balanced taste of this drinkable APA-style beer goes perfectly with many dishes. This time, Robert Makłowicz inspired us with a bouquet of aromatic herbs used to make the world's best vermouths, such as Pontic mugwort, calamus, myrtle, elderflower and sage, and we created a crisp APA beer with them.
Pale beer, top-fermentating. Pasteurized. Ingredients: water, Pilsner barley malt, wheat, hops: Magnum, Lubelski, Azacca; herbs in variable proportions 0.2% (elderflower, common myrtle, Pontic mugwort, calamus, common sage), herb extract, yeast.